Increases your skin's moisture, giving you a natural radiant glow.

Noticeably reduces the appearance of cellulite after just 12 weeks.
Visibly reduces fine lines and wrinkles after just 4 weeks.

Supports hair growth for fuller, thicker, gorgeously glossy hair.

Healthier, stronger, and smoother nails after just 8 weeks.

Reduces the appearance of cellulite after just 12 weeks.

Boosts skin's elasticity for noticeably firmer, baby-soft skin.
The Secret Is In The Blend
Dewty is formulated with the most potent combination of ingredients, including not only Collagen
but also Hyaluronic Acid, Vitamins A, C & D, Biotin, Zinc, and Inulin.

The results? A convenient and delicious way to boost your daily collagen intake while also
supplying your skin with the essential nutrients it needs to thrive!
7 potent skincare ingredients. 1 award-winning collagen drink
As we age, our bodies naturally begin to lose collagen, also known as the skin's largest structural component. With a decrease of 1.7% each year, the skin gradually becomes less elastic and therefore more susceptible to wrinkling and sagging. But the loss of collagen affects more than just the skin — it also results in brittle, ragged nails and hair appearing flat and lifeless.

With its combination of 7 potent ingredients, each sachet of Dewty offers you a delicious way to support your overall wellness on a daily basis and achieve fuller, stronger hair, glowing skin, and healthier nails than ever!

Absolutely No Nasties

Zero
Sugar

Subscribe
& Save

Pause/Cancel
any time

Manufactured
in the UK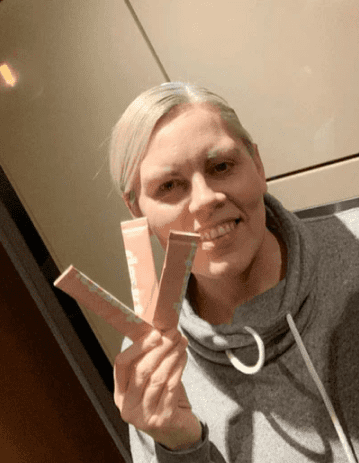 Diane - 48
"I didn't realise taking collagen would make a difference to my wrinkles. I've been having Dewty for 2 months now and I absolutely love it."
Our Collagen Drink has been proven to:

Increase collagen levels by
89%

Reduce wrinkles by
78%
Increases elastin in skin by
48%
The results shown above were drawn from multiple clinical studies in laboratory settings, involving over 250 females between the ages of 25 and 65.
Over
40,000

happy
customers can't be wrong...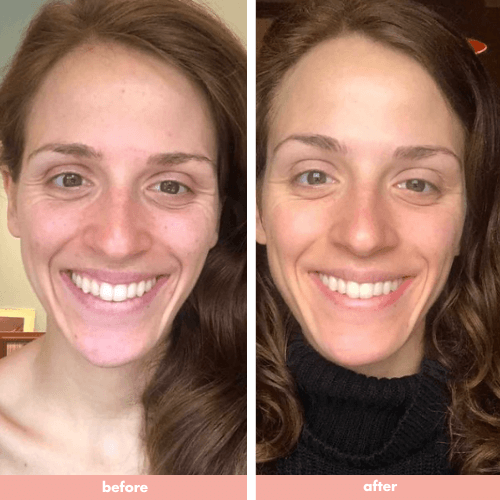 In less than a month my lines were visibly reduced and my skin actually looks like it's glowing?! I am seriously impressed
- Shani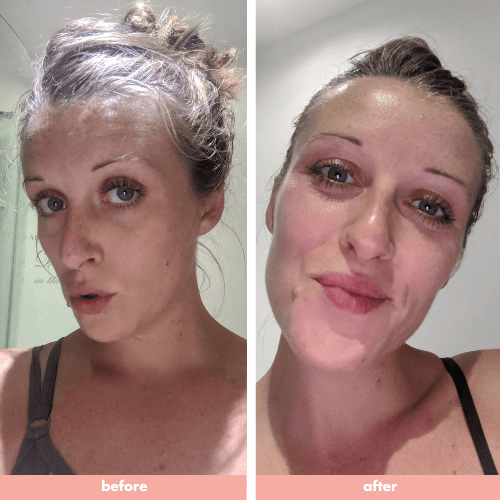 It took two weeks max to see results. The glowing complexion came first and has continued to improve. I've got softer skin all over my body, my nails are no longer brittle - due to my work they were literally flaking apart and now they're strong.
- Olivia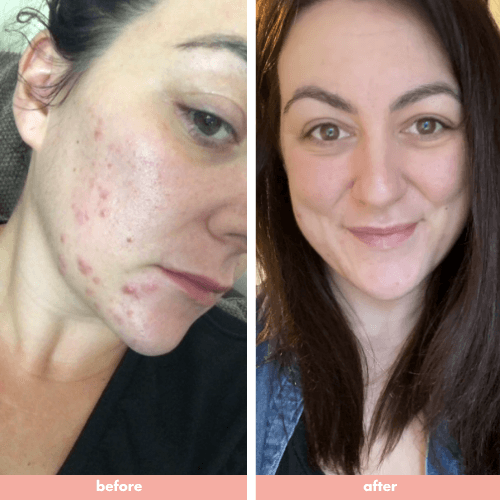 Roughly 6 months I have been taking Dewty. What was once a challenge to get out the door feeling confident is now a complete breeze, no more nasty, sore, embarrassing break outs! I can go to work with absolutely no makeup on if I want and I still feel great!!!
- Cayla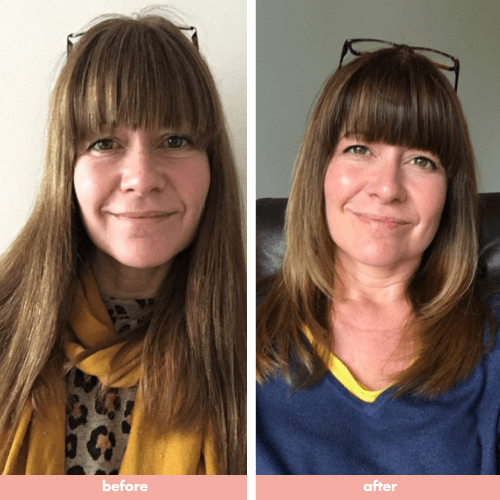 Having reached 50, changes seemed to be happening quite rapidly. Facial lines, crepey neck, hair feeling finer...all the usual things. I've been taking dewty for three months and now I am starting to see the difference. The main things for me are the neck area and my hair. I have always had luscious, thick hair, but again that has been on the decline for a while. A lady complimented my hair the other day and it was such a lovely moment!
- Nicola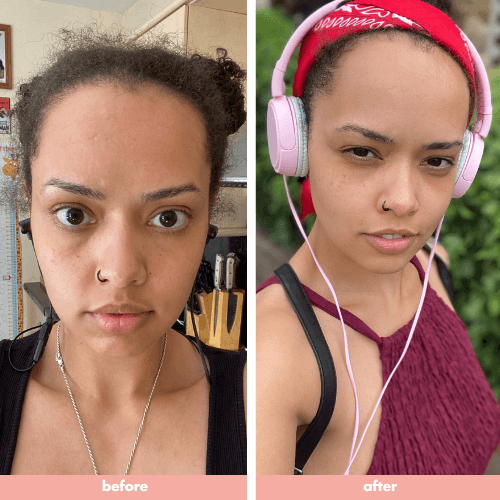 I started to see results in about a month. My skin glowing, utterly glowing. To anyone who is sceptical about trying collagen, just DO IT. Just try it, but give it time. You won't get overnight results and depending on age you may need a couple of months to see results. This is an investment, but you'll get much better results than a face cream.
- Samantha
My skin is significantly more bright and radiant. It looks noticeably different and better. I also noticed a massive difference in the condition of my hair, it's so much healthier than before.
- Joanna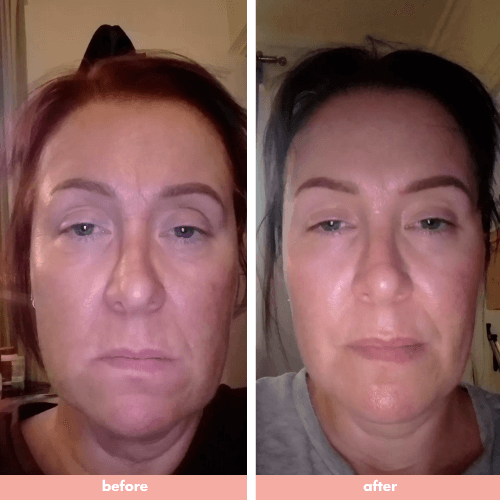 I cannot believe the difference this has made to my skin after only three weeks. I've recommended it to everyone I know. I'm truly blown away, you have a customer for life! Thank yooooou xx
- Becca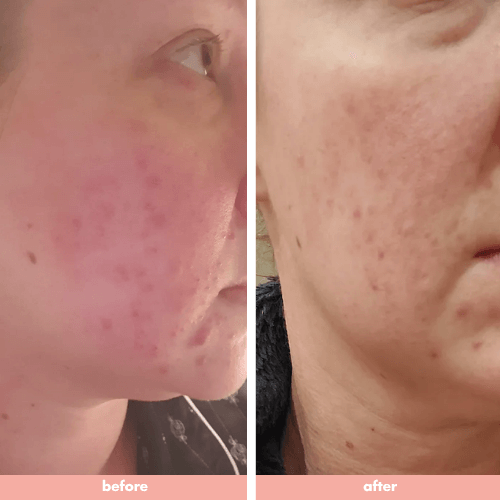 I've been using dewty for the month now and I've definitely got a radiant sheen to my skin. Wanted to try collagen as I'm nearing 40, tastes great and can't wait to see more results the longer I'm using it!! My skin is clearer and less red and inflamed.
- Clare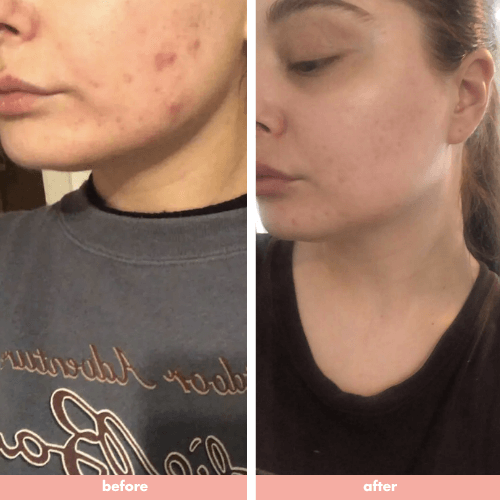 I had been struggling with dull skin and acne for a while and after my 8 week box I saw a huge difference. I had tried so many different skin care products in the past but they didn't help much until I started the collagen and then saw a much bigger improvement with glow and less breakouts.
- Faine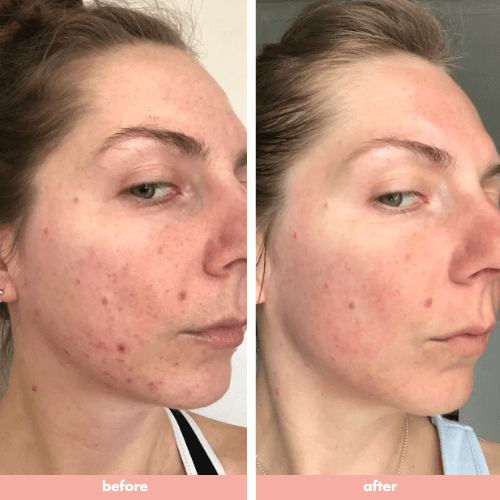 Wow! Wow! Wow! I am just about to finish my second month of Dewty, and my word! It is an absolute lifesaver for my face! Not only has it dramatically diminished my breakouts, but it is also eliminating all of the acne scars. I'm also starting to notice fine lines disappearing
- Kar-Lee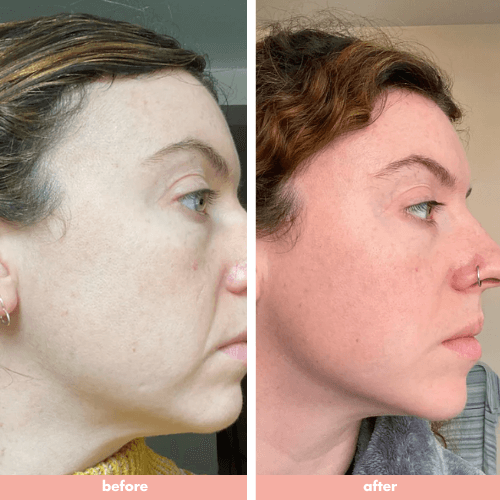 I came across dewty and I am in shock at the difference in my face. I am actually glowing, my fine lines have reduced massively and my face is so much firmer. On top of that my hair is softer and my skin in general is less dry. I will NEVER go without this now!
- Sophie
Taste the power of collagen in seconds!
It's as simple as 1..2..3..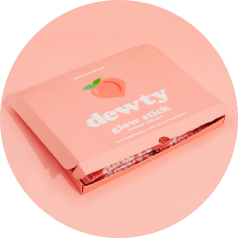 Tear Open One
Sachet Per Day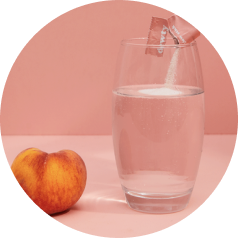 Mix It With
Cold Water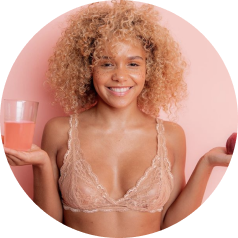 Drink and
Enjoy!
We recommend mixing each 8g sachet with 300ml of cold water, but it's really up to you! Add your Dewty daily dose to smoothies, bowls or juices - the possibilities are endless! To ensure the best blend and taste, we recommend using a bottle or a shaker bottle when mixing the powder together.
In stock now! Order before 3.00pm for same day dispatch
NOT your average collagen supplement.
It's multi award-winning!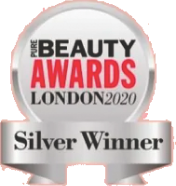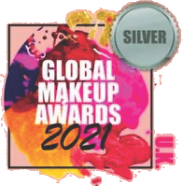 Dewty Daily Collagen Drink is the Silver winner for the 'Best Supplement' at the UK Global Makeup Awards 2021 and the 'Best New Beauty Supplement' at the Pure Beauty Awards London 2020!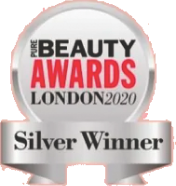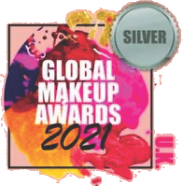 Rated by 45,000+ Happy Customers
Over 40,000 Boxes Sold & Still Counting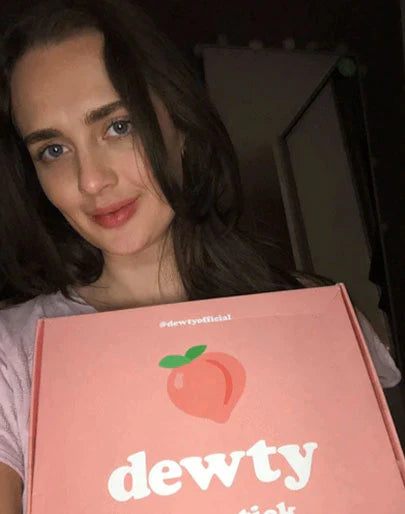 @olivia
"I don't usually write reviews but I want to should about this product. My skin is glowing plus it tastes delicious."
18 hours ago - Verified purchase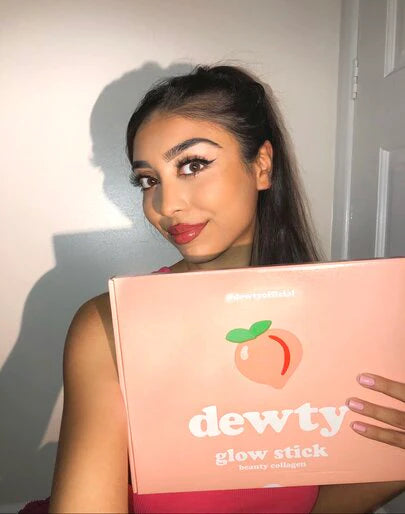 @rikkiusername
"Dewty has transformed my skin and it can be used on all skin types. Dewty is a collagen drink that can effectively treat acne. This is a real game changer. My skin has never looked so smooth and glowy"
6 days ago - Verified purchase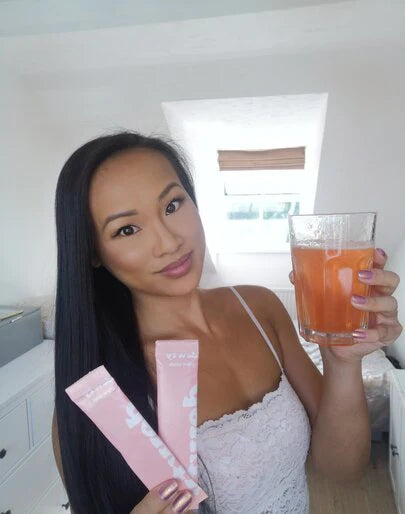 @charmy
"love it! tastes great, so easy to take, I have mine every morning and have been for the last 6 weeks. My hair is so much nicer, my nails are stronger and I'm also really happy with how hydrated and smooth my skin is now"
2 days ago - Verified purchase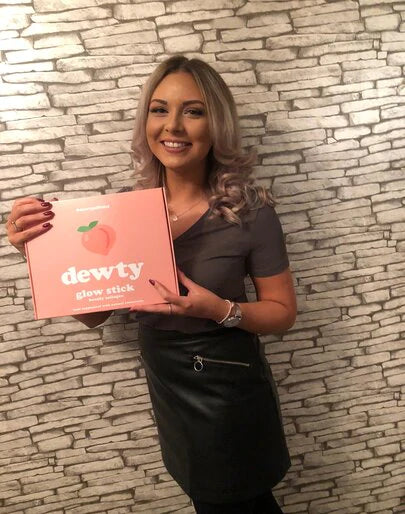 @katy
"Dewty has been amazing for helping with my skins hydration, my skin feels so much better just a few weeks into taking it, it used to be so dry before which is why I wanted to give this a try. I'm so happy"
5 days ago - Verified purchase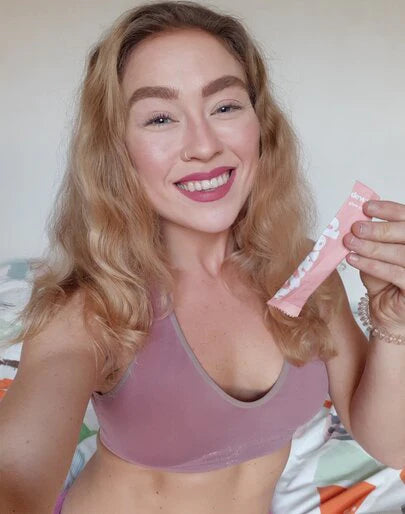 @erin
"This is without a doubt the most convenient beauty supplement I've ever tried. It gives me everything I need for health skin, hair and nails, I get my collagen, biotin and my vitamins, all in the one daily sachet, I love it."
10 days ago - Verified purchase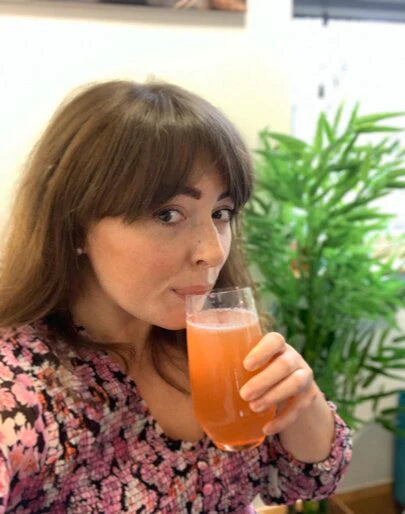 @anna
"One thing I wasn't expecting was how amazing my eye lashes would be! they've grown so much and the compliments I get now are because of Dewty"
15 hours ago - Verified purchase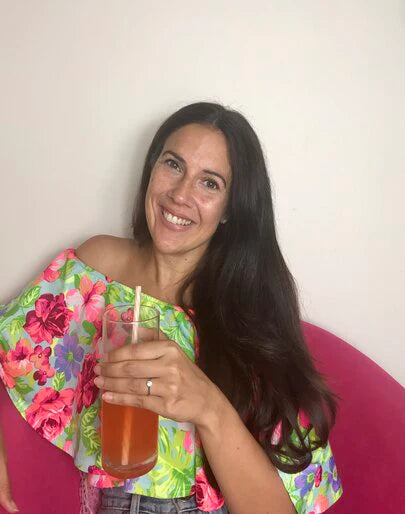 @claire

"I was a little sceptical at first, it took a few weeks before I started to notice results, but my skin is in much better condition, my breakouts are reduced & my skin is so much smoother"
24 hours ago - Verified purchase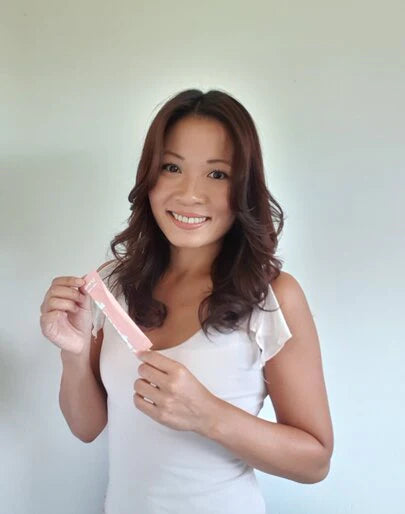 @shelley

"I wanted to give Dewty Collagen a try to see if it could help my hair out and it's honestly been brilliant, I take it every day at work and my hair has really benefitted."
22 hours ago - Verified purchase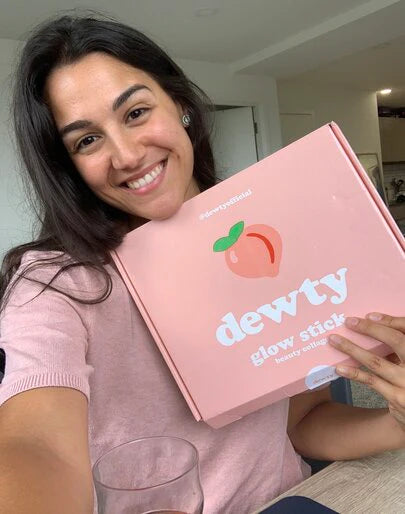 @stephainie

"I've been taking Dewty Collagen now for a while and I'm love! 4 weeks in and I've noticed a lot of improvement to my skin. It used to be so dry and lacking hydration, but now I feel like I've found the solution to fix that"
16 hours ago - Verified purchase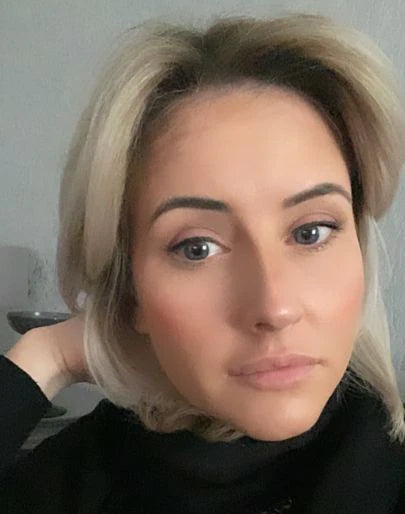 @laura

"I first started to see results after about 3 weeks. My skin can normally be quite dry but it now felt dewy and moisturised."
22 hours ago - Verified purchase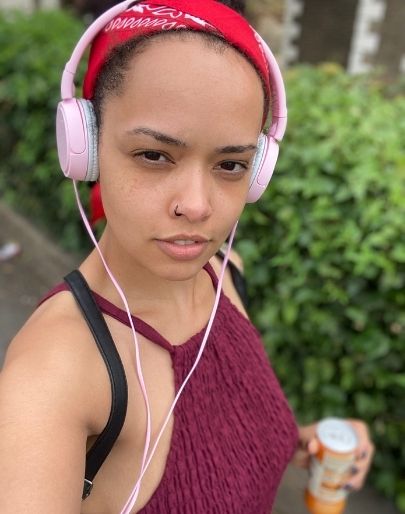 @samantha

"To anyone who is skeptical about trying collagen, just DO IT. I started to see results in about a month. My skin glowing, utterly glowing."
10 hours ago - Verified purchase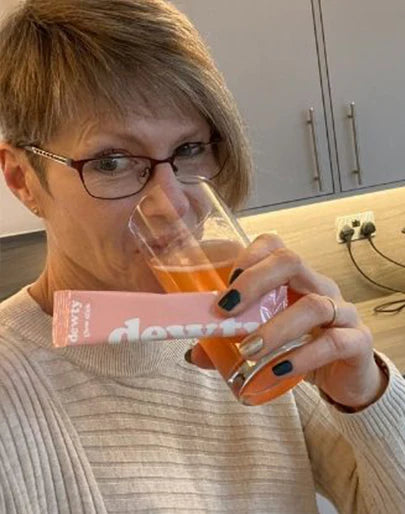 @rachel

"After a couple of months of using Dewty my skin is brighter and softer and my nails don't split like they used to."
14 hours ago - Verified purchase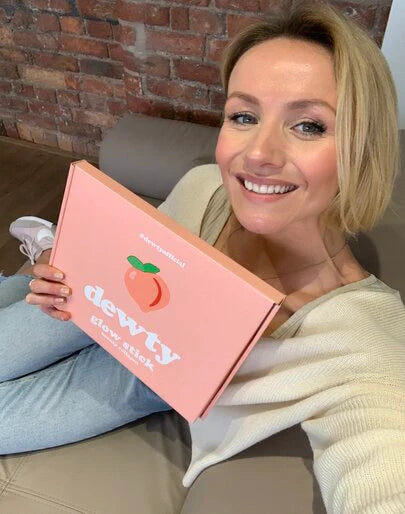 @nichole

"Since I've started using Dewty my skin has really noticed the difference. I wanted a product that could help reduce the dryness and provide and overall lift and Dewty has done just that"
23 hours ago - Verified purchase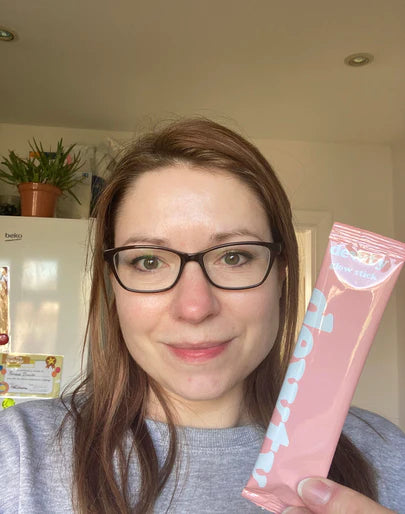 @kasia

"I have tried collagen supplements before & have either been disappointed with results, or found expensive. With Dewty I have found a perfect balance of results and cost! My skin is dewy and plump with a healthy glow."
22 hours ago - Verified purchase
Dewty Daily Collagen Drink
Let us introduce you to the UK's first award-winning clinically proven collagen drink.
Order before 3.00pm for same day dispatch
Regular price
Sale price
$44.00
Unit price
per
Sale
Sold out
Most Popular
Subscribe & Save
£1.07 per day
Get your dewty box delivered automatically every 28 days. No obligation. Modify or cancel your subscription anytime!
One-Time Purchase
£1.24 per day
Regular price
Sale price
$44.00
Unit price
per
Sale
Sold out
"In less than a month my lines visibly reduced and my skin actually looks like it's glowing?! I am seriously impressed."
Shani -

aged 28
View full details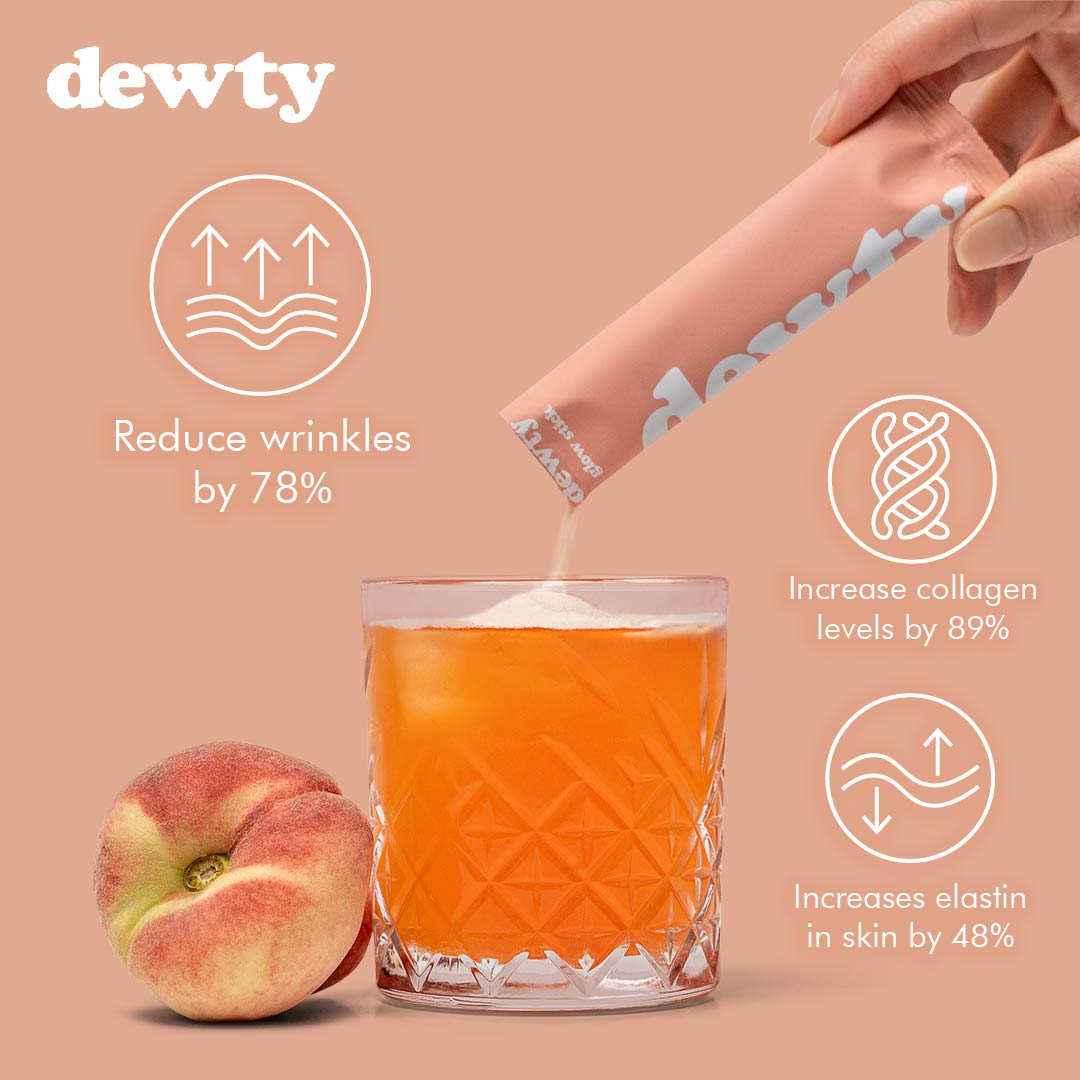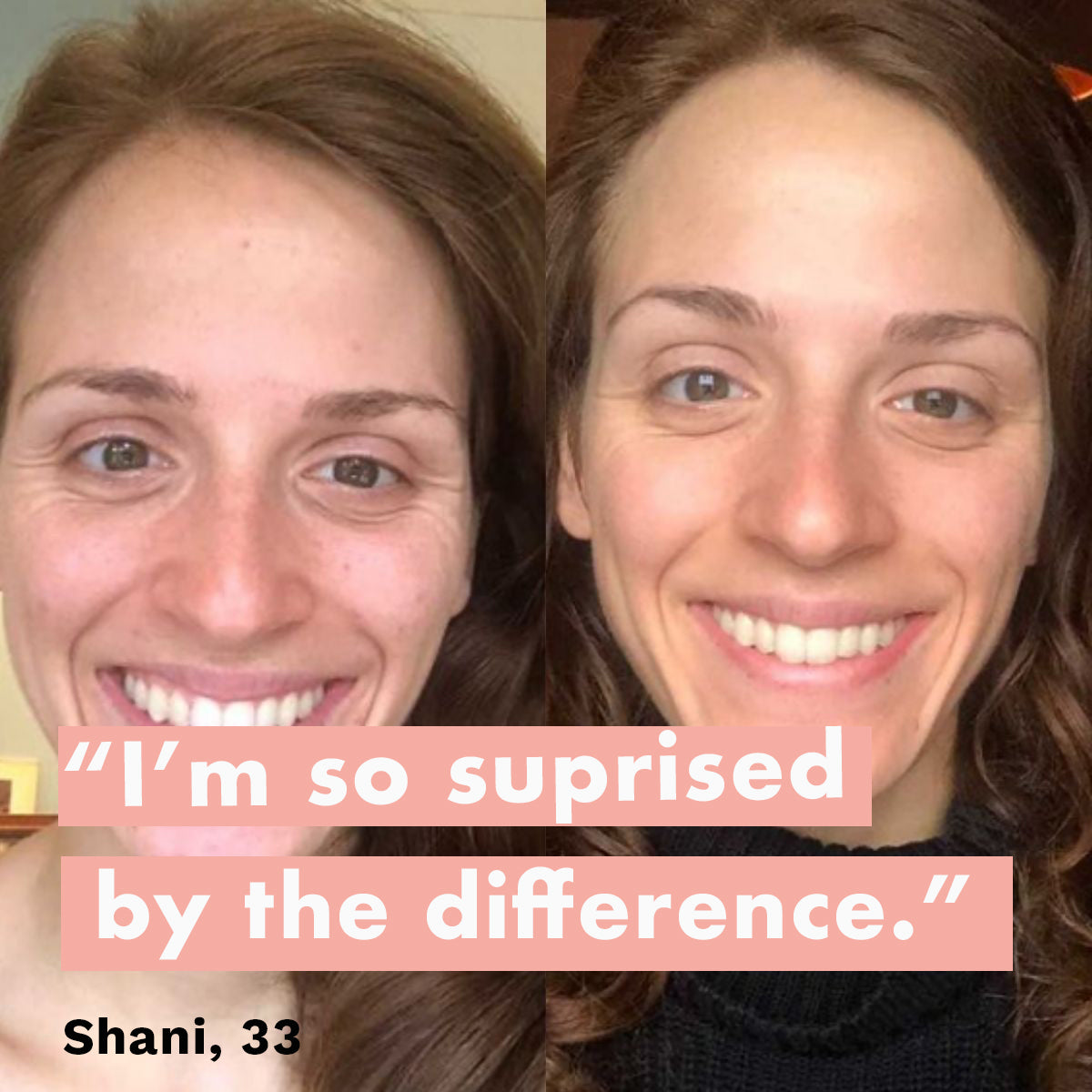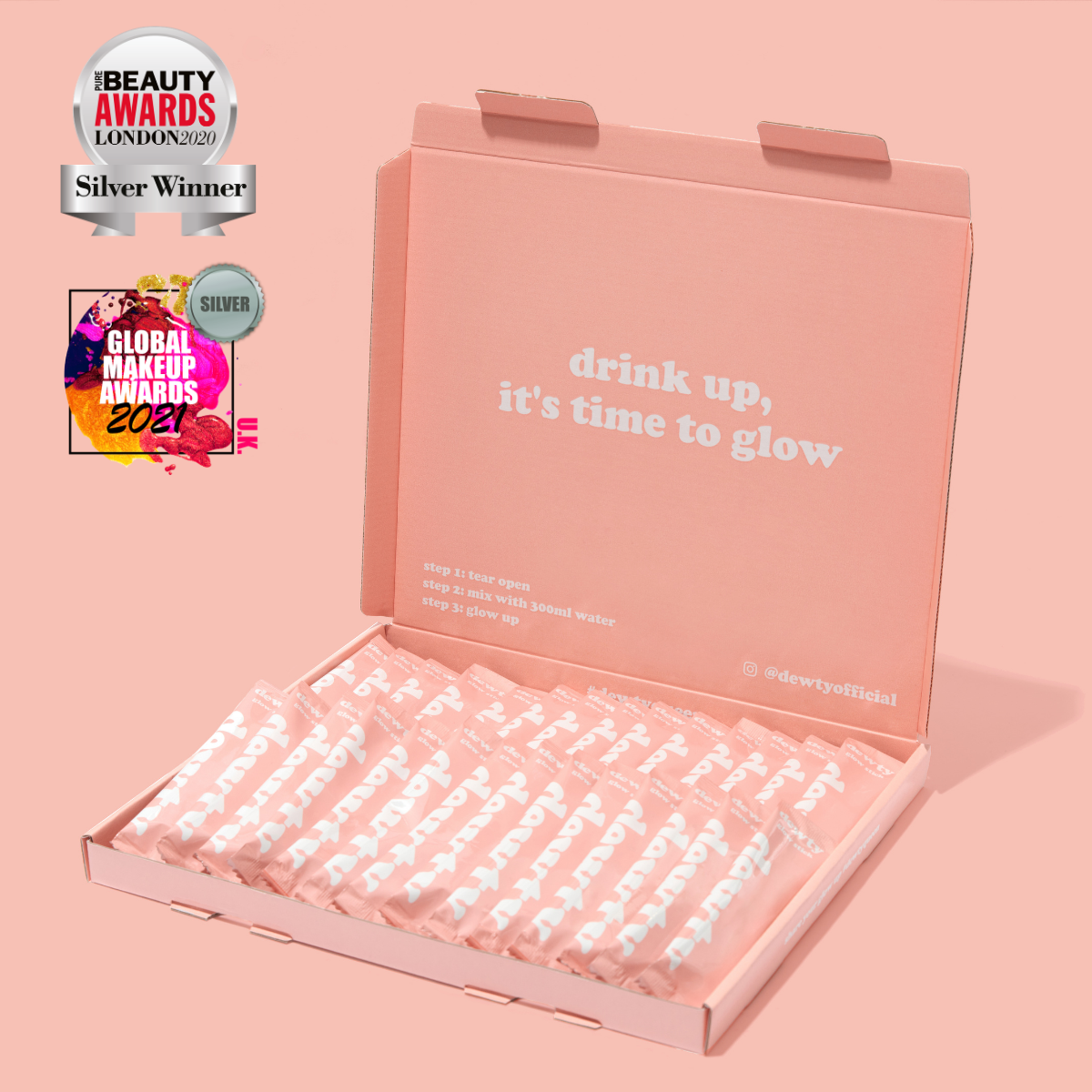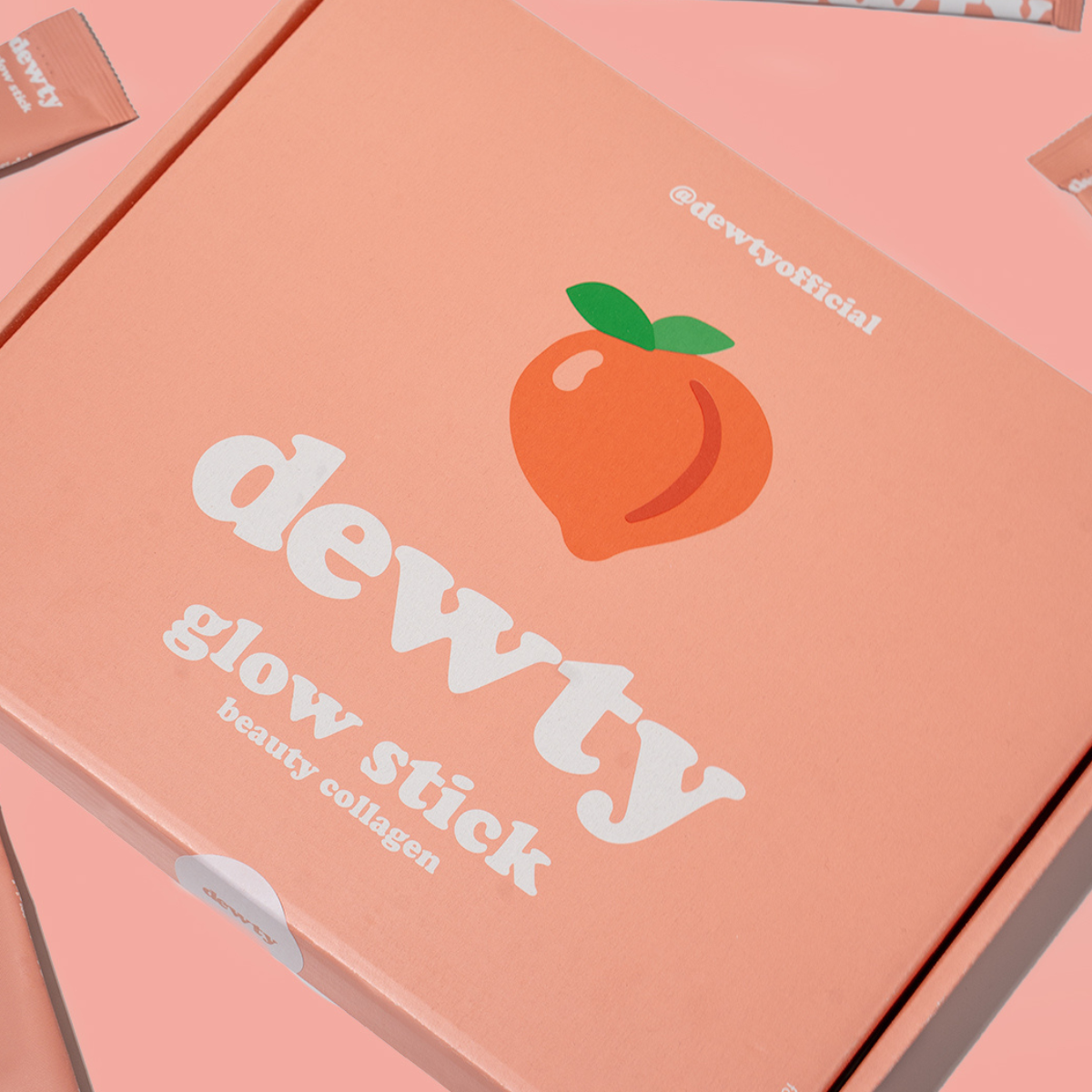 Still have questions? We've got answers!
Dewty Daily Collagen Drink uses VERISOL B® as its main ingredient, which is a clinically proven form of exogenous hydrolysed collagen, derived from Bovine. Orally applied, VERISOL® systematically affects the collagen metabolism in the dermis rather than just reaching the outer layers of the skin like creams and other topical products do.
Anyone over 18 (women or men) can enjoy the health benefits of our Beauty Collagen Drink.
Besides 6,400mg of Collagen, each sachet contains the following:
- Hyaluronic Acid, which rehydrates dry, tired skin.
- Biotin, which improves hair health & growth.
- Vitamin C, which works in conjunction with collagen to rejuvenate skin cells.
- Vitamin A, which reduces redness & breakouts.
- Zinc & Vitamin D3 to support overall wellness.
One single stick a day is all you need to get the full benefits of Dewty!
You can expect to see visible results after 4 weeks using Dewty. For best results, we recommend taking it every day.
Each stick contains just 29 calories per serving, zero grams of sugar and zero carbs.