Vegan Friendly

Manufactured In UK

Zero Sugar Added

Subscribe & Save
Why thousands of people
start their
day with Dewty
Super Greens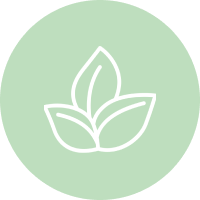 Vegan
friendly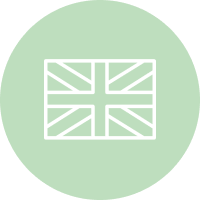 Hand packed
in the UK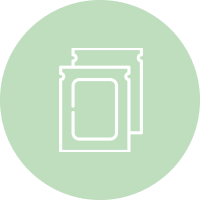 28 servings
per pouch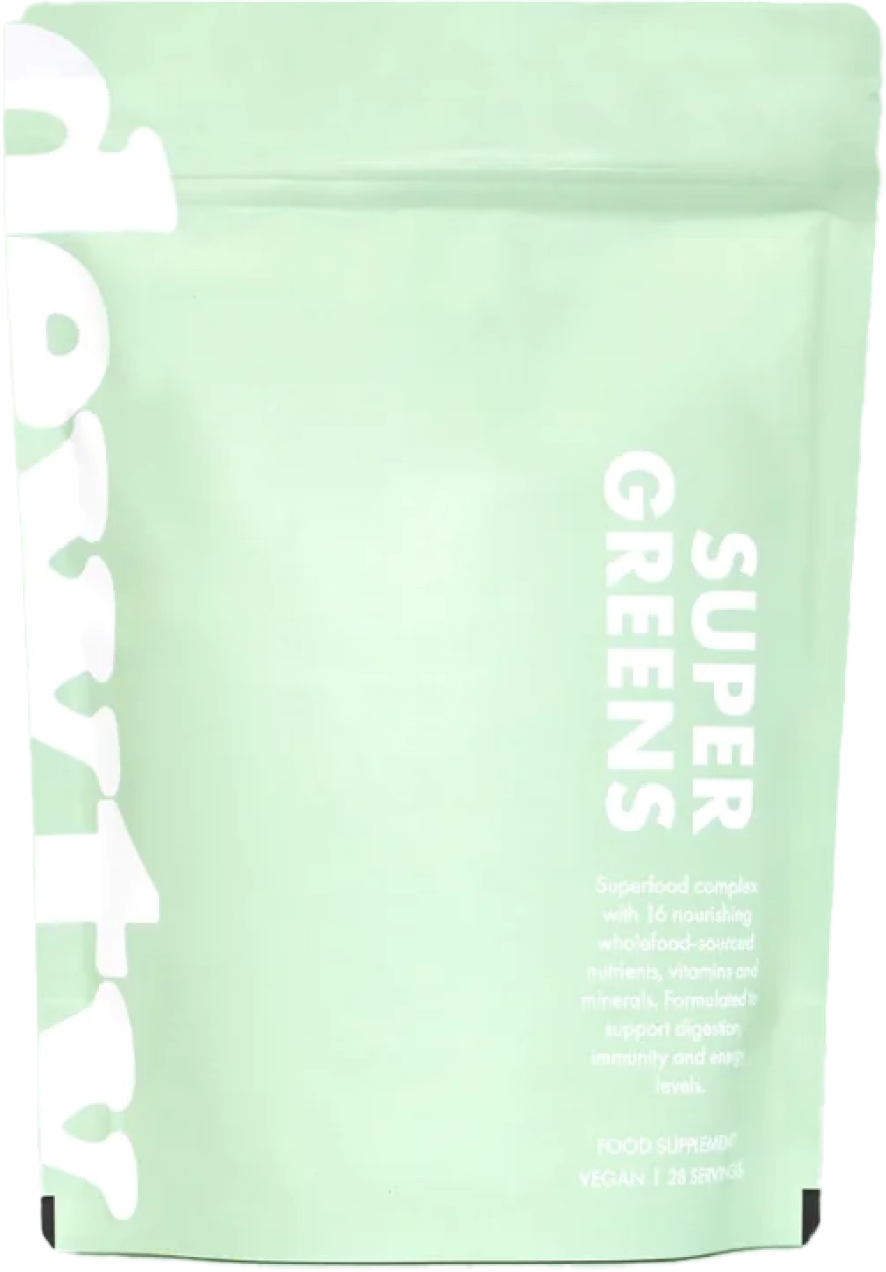 Reduce Bloating & Gas

Formulated with both Livaux (Gold Kiwi) and Acrazin (Green Kiwi). Dewty Super Greens is clinically proven to reduce bloating and improve overall digestion.

Improve Energy & Fight Fatigue

A rich source of Iron, which is known to reduce fatigue and is a very good source of natural energy.

Improve Overall Immunity

Enhance your immunity with a rich source of Vitamin C & Vitamin D, both of which are the building blocks of a healthy immune system.
Powerful Antioxidant

Packed with an abundance of ingredients known to be high in antioxidants, reducing the negative impact oxidative stress has on the body.

Potent Source of Nutrients

Dewty Super Greens is packed with 16 powerful ingredients

Absolutely No Nasties

Dewty Super Greens is free of any additives, nasties, sugar or sweeteners.
Load More
Made in 3 easy steps...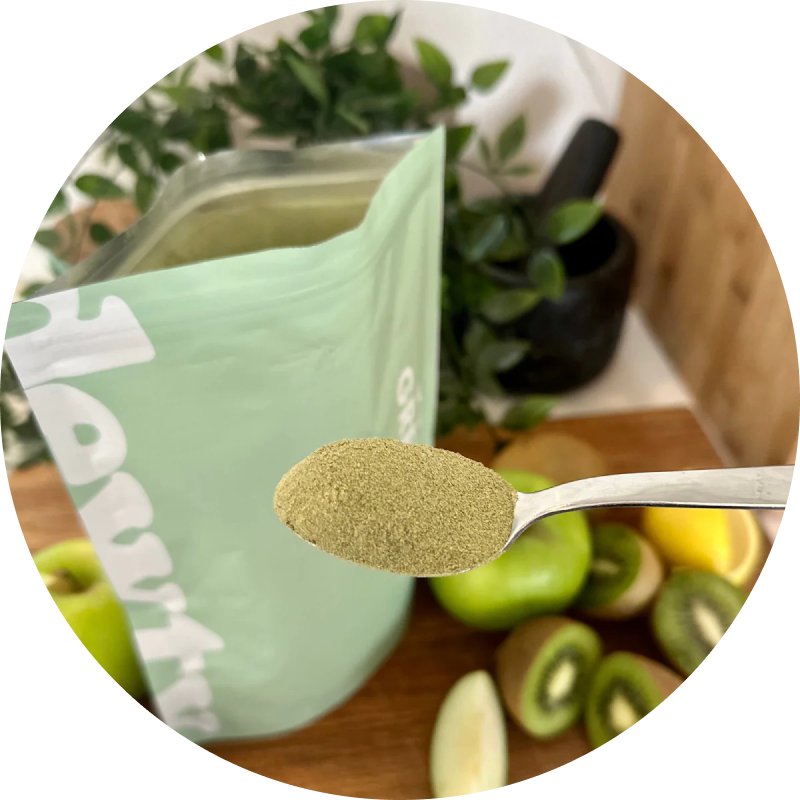 1
Add 1 heaped teaspoon (5g serving)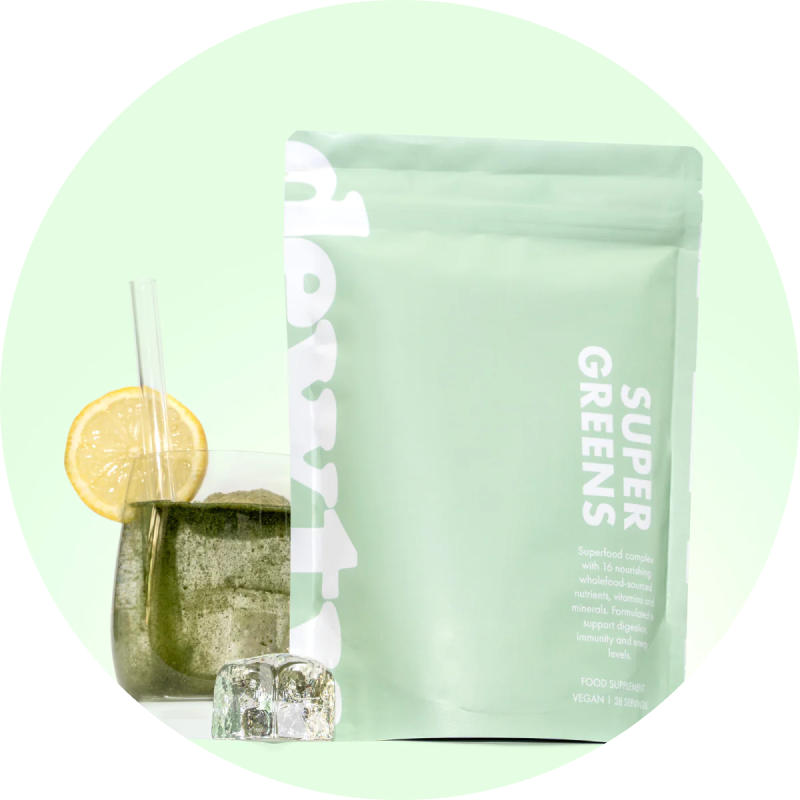 2
Mix with any cold drink. Water,
milk, smoothie...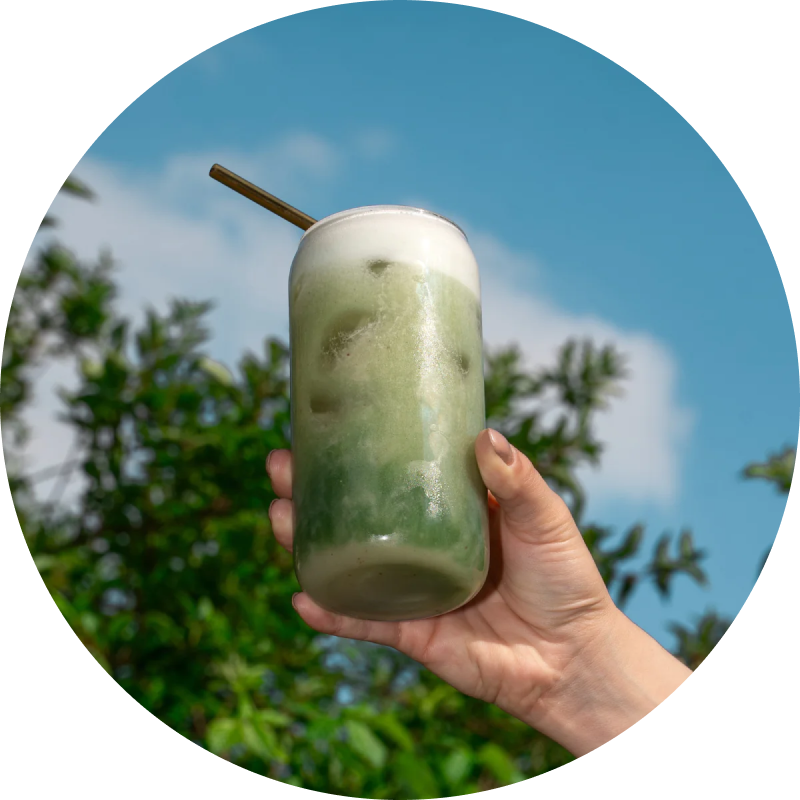 3
Sip & enjoy the benefits of a
healthier gut!
Mix 1 heaped teaspoon with 400ml cold water using a bottle or shaker for best blend and taste. You can also mix into juice, smoothies or sprinkle on salads or porridge.

in stock now
Order before 4.00pm for same day dispatch

Why Dewty Super Greens?
16 Nutrient-Dense Ingredients

All natural formulation packed with 13 gorgeous superfoods and 3 active vitamins and minerals, including Vitamin D, C and Iron. Combing clinically proven ingredients with essential vitamins, minerals and antioxidants, this nutrient-dense formula is your gut's new best friend.

Affordable

Feeling super good, shouldn't be super expensive. Each pouch comes with a 28 day serving. Want to try once? Pay £29.99 for a one-time purchase or get for just £24.99 a month by subscribing. That's just 90p per day!

Proven To Work

Formulated with clinically proven ingredients Livaux® (green kiwi fruit) and Actazin® (gold kiwi fruit), along with Vitamin C, D & Iron, you can purchase with the confidence that you're buying a greens powder that actually works.
The science behind
Super Greens formulation
Formulated with clinically proven Livaux® (Green Kiwi Fruit) and Actazin® (Gold Kiwi Fruit) along with 14
other hero ingredients, this nutrient-dense formula is your gut's new best friend.
Acrazin® (Green Kiwi)
Clinically proven to support digestion and healthier gut bacteria.

Livaux® (Gold Kiwi)
Rich in fibre and clinically proven to reduce bloating.

Moringa Leaf
Rich in antioxidants, known to reduce inflammation and can lower cholesterol levels.

Apple Juice Powder
The natural fibre in apple powder supports the functioning of the bowel and helps your body remove toxins, gently boosting your wellbeing from the inside out.

Apple Fibre Powder
Apple fibre can help regulate bowel movements, lower cholesterol levels, and prevent constipation. It is also a good source of vitamins and minerals.

Spinach Powder
Contains vitamins B1 and B2 and is a great source of natural antioxidants and can reduce oxidative stress within the body.

Broccoli Powder
Nutrient-rich and full of fibre. A great source of calcium, vitamin K, vitamin C, chromium and folate.

Spirulina Powder
A potent source of nutrients. Spirulina contains a powerful plant-based protein called phycocyanin. Research shows this may have antioxidant, pain-relief, anti-inflammatory, and brain-protective properties.

Barley Grass Powder
Nutrient rich superfood which is high in antioxidants, abundant source of chlorophyll, naturally alkalising to restore the body's Ph balance.

Wheatgrass Powder
Including antioxidants such as glutathione, vitamin C, and vitamin E. Antioxidants fight free radicals in the body, reducing oxidative stress.
Kale Powder
Kale is packed with phosphorus, magnesium, and vitamin K, all of which are essential for helping your body process the calcium necessary to keep bones strong and healthy.

Chlorella Powder
Packed with essential vitamins and minerals including vitamin B6 and B12 which support the immune system.
Check out these amazing transformations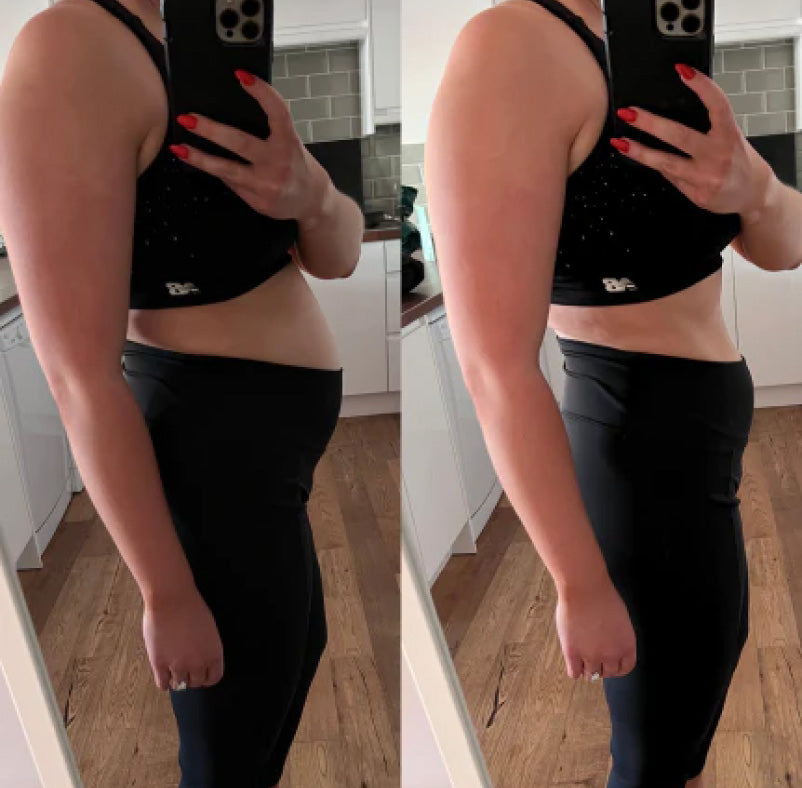 - Amy, 31
I've suffered with horrendous bloating and tiredness for as long as I can remember, particularly around my period. I can honestly say this has been a game-changer. I noticed a difference in my energy levels after about 2 weeks, and I get so much less bloated and uncomfortable after a big meal.
18 hours ago - Verified purchase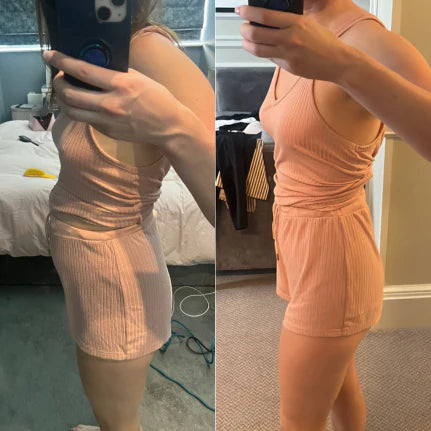 - Christie, 30
Ever since I hopped on the greens powder train, my bloating battles have vanished like magic. Seriously, it's like waving a wand and poof - no more tummy troubles! I feel lighter, flatter, and more confident in my own skin. No more feeling like a balloon about to burst. If you're tired of the bloat taking over, I would 100% recommend this! Trust me, it's pure de-bloating bliss!
18 hours ago - Verified purchase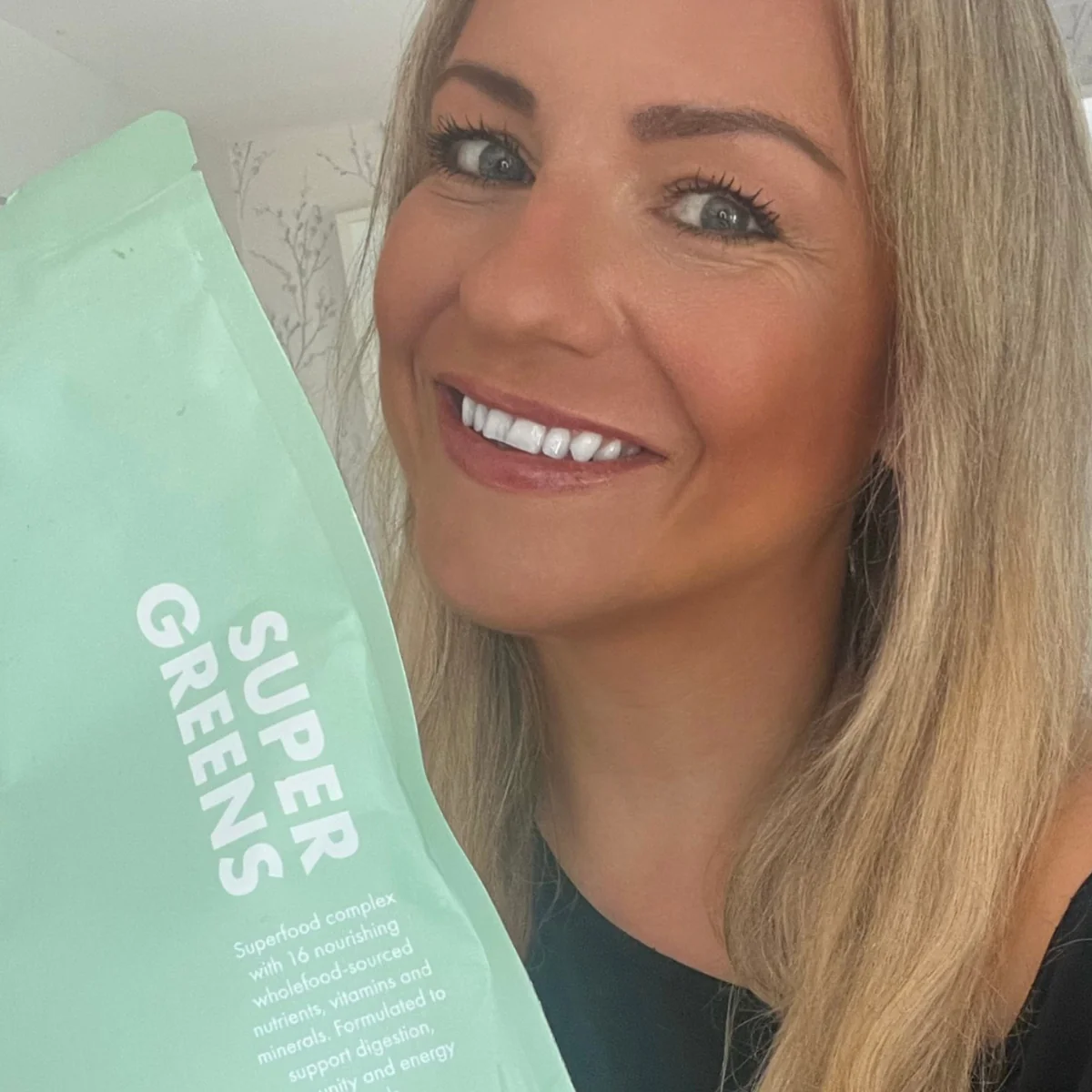 - Emily, 32
Ever since I started taking this stuff, my energy levels have skyrocketed. Seriously, no more dragging myself through the day! Plus, my immune system has definitely improved, I used to catch every bug that came my way, but not anymore! It's like drinking a green smoothie on steroids. Highly recommend giving it a shot!
18 hours ago - Verified purchase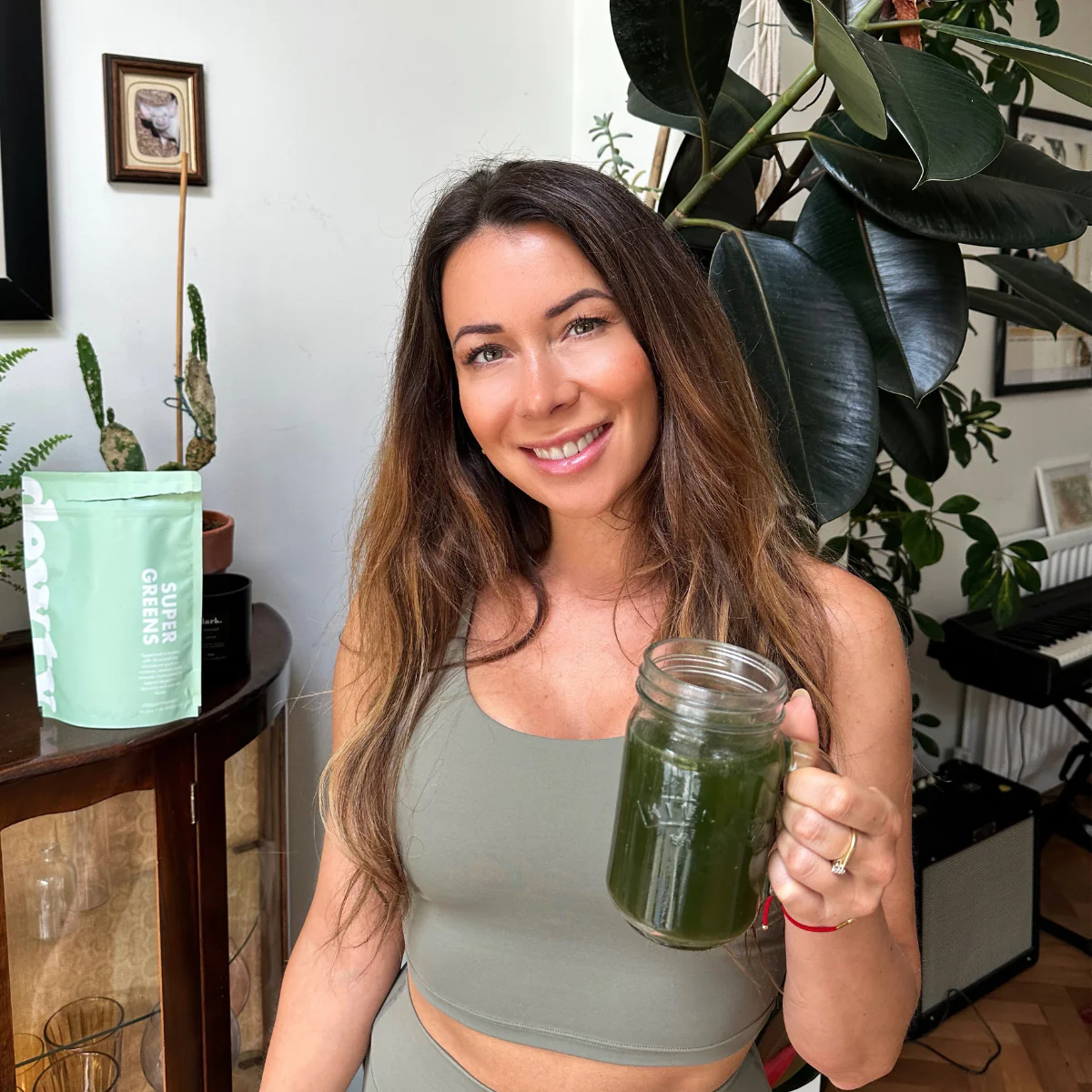 - Becky, 37
Since I started adding greens powder to my daily routine, my bloating issues have practically vanished. No more uncomfortable belly bulges or painful cramps. It feels amazing to be able to be able to not worry about whether I can fit into my skinny jeans when I'm going out!! This stuff has given me a whole new level of confidence!!
18 hours ago - Verified purchase
Real results. Real customers.
Still have questions?
We've got answers!
DO I TAKE SUPER GREENS EVERYDAY?
Absolutely, to feel the full benefits of Dewty Super Greens, we advise taking 1 heaped teaspoon (5g serving) every single day, that way you'll feel the best results.
Forgot a day? It's perfectly safe to double up on a serving.
What does it taste like?
Dewty Super Greens has an earthy, neutral taste. It is made with zero sugar and no sweeteners - just 13 amazing superfoods and Vitamin C, D and Iron.
Don't love the taste? It can be added to smoothies, fresh juice, salads, and porridge. Or add a squeeze of lemon if you want to add some extra zest!
What additional ingredients are included?
Absolutely nothing. It's simply a blend of 13 powerful superfoods combined with Vitamin C, D and Iron.
How many servings are in each pouch?
We've included 28, 5g servings in each pouch, so you have enough for a 4-week supply.
How long should I take it for?
Most people start to experience results in gut health after a week or so. However, as with any supplement, to truly see the maximum results you should take it for 3 months. To experience maximum benefits, we recommend taking Dewty Super Greens continuously.
How many calories are in a Dewty Super Greens?
Can I take Super Greens & Collagen Together?
Absolutely! In fact, taking Super Greens alongside our Dewty Daily Collagen Drink will increase the effectiveness of collagen absorption in the body.

How? Well, here's the science bit. The clinically proven ingredient Actazin® (gold kiwi fruit) used in Super Greens increases the rate of protein absorption in the small intestine.
As Collagen is a protein, it allows for a faster, more complete digestion - further enhancing your results.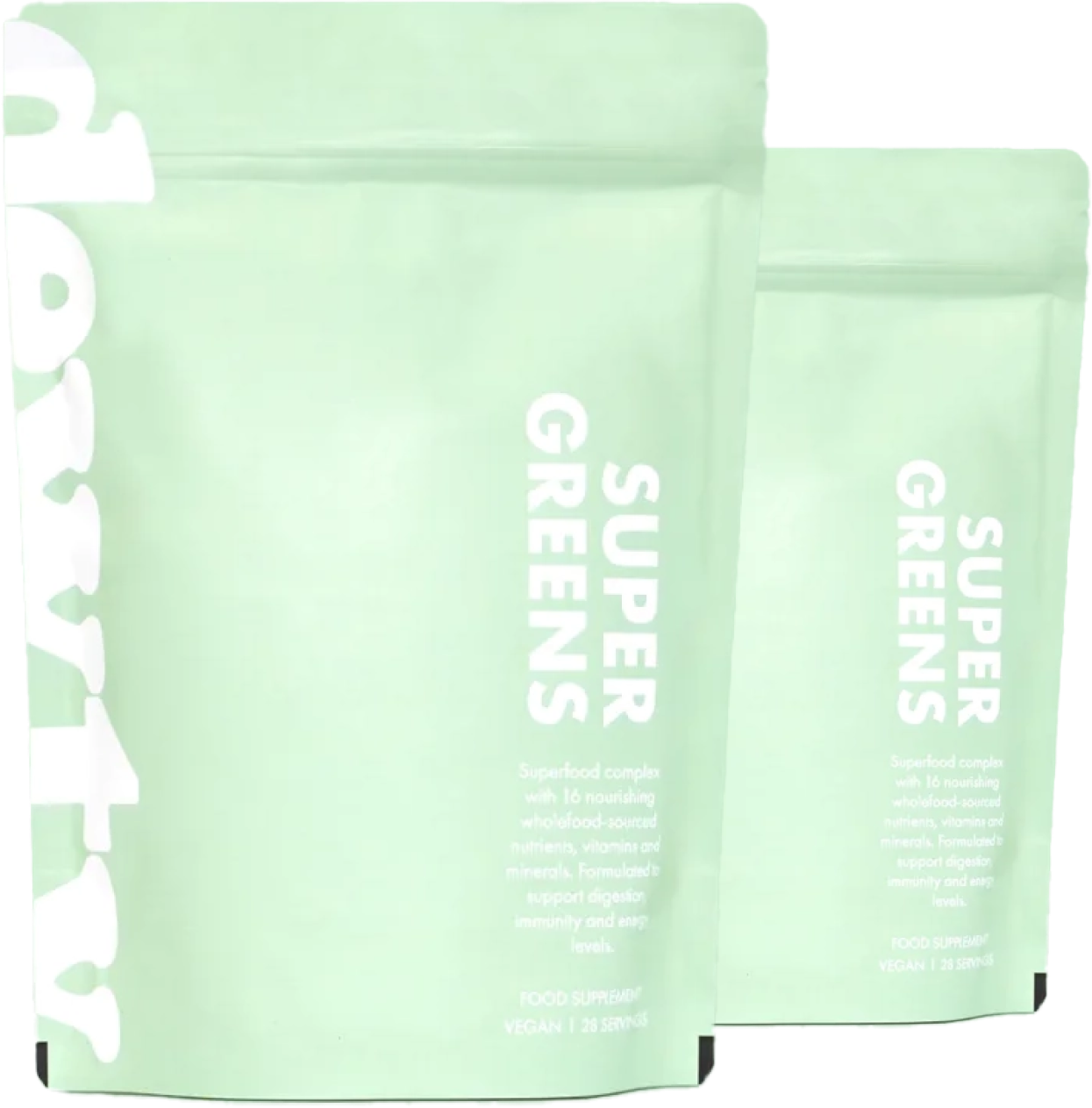 Dewty Super Greens

in stock now
Order before 4.00pm for same day dispatch
£24.99
£29.99
YOU SAVE 15%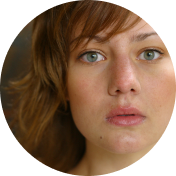 "I honestly love Dewty Super Greens, I've been taking them for 10 days now and i've genuinely noticed a big difference in my energy levels. Not to mention the overall benefits of taking a product packed with 13 superfoods. Will buy again."